George Condo has occupied a central position in the landscape of American painting for nearly forty years. His unique and imaginative visual language pays tribute to a vast array of art-historical traditions and genres, drawing together elements of Old Master portraiture with allusions to contemporary American culture. Populated by a cast of characters whose bulging eyes, bulbous cheeks, proliferating limbs and hideous over- or under-bites mark them apart as a singular species, Condo's art is profoundly original. Monumental in scale, Red and Green and Purple Portrait vividly demonstrates the artist's mastery of line, colour and composition. Executed in 2019, it reaffirms his interest in the dance between figuration and abstraction, witnessing his continued fascination with what he terms 'psychological Cubism.'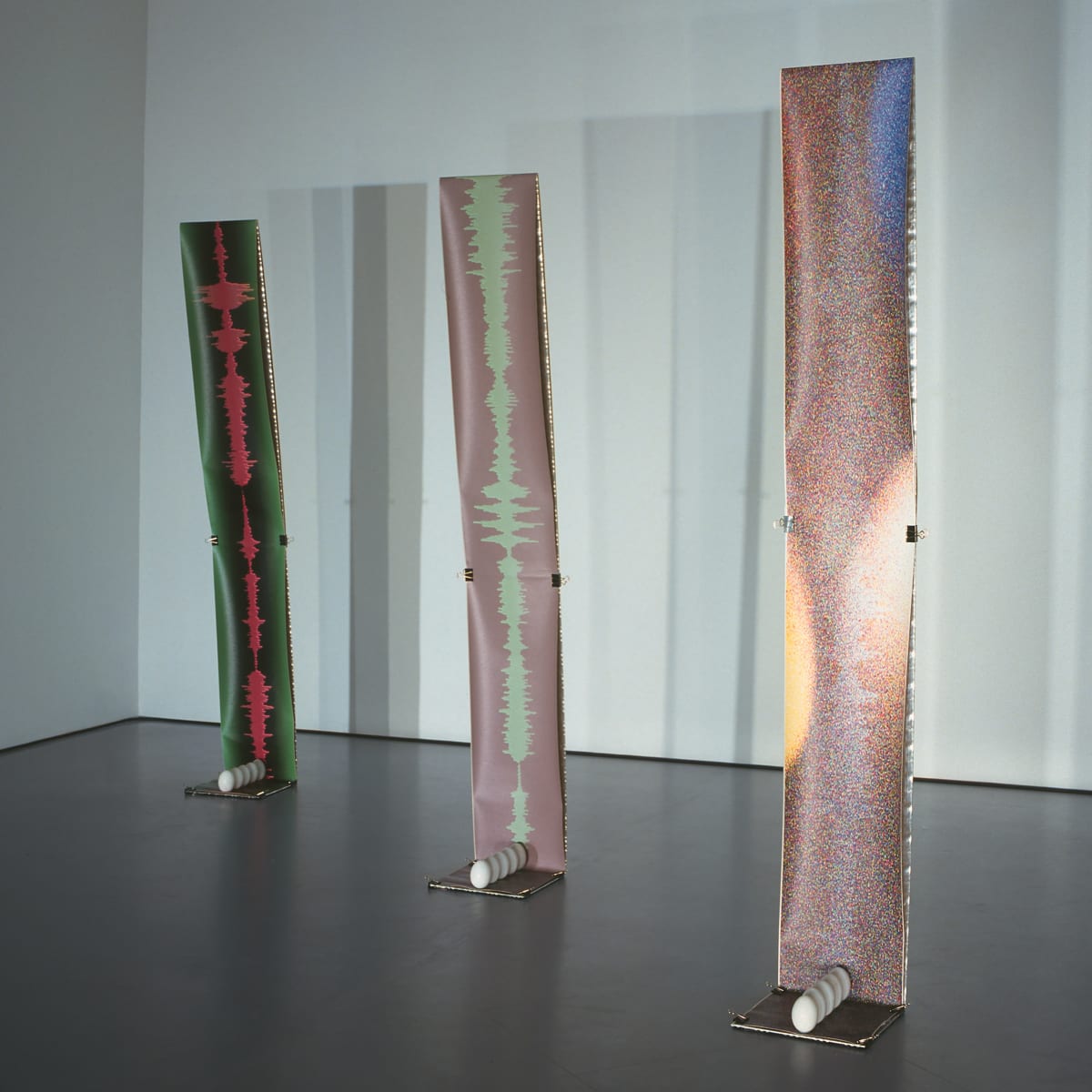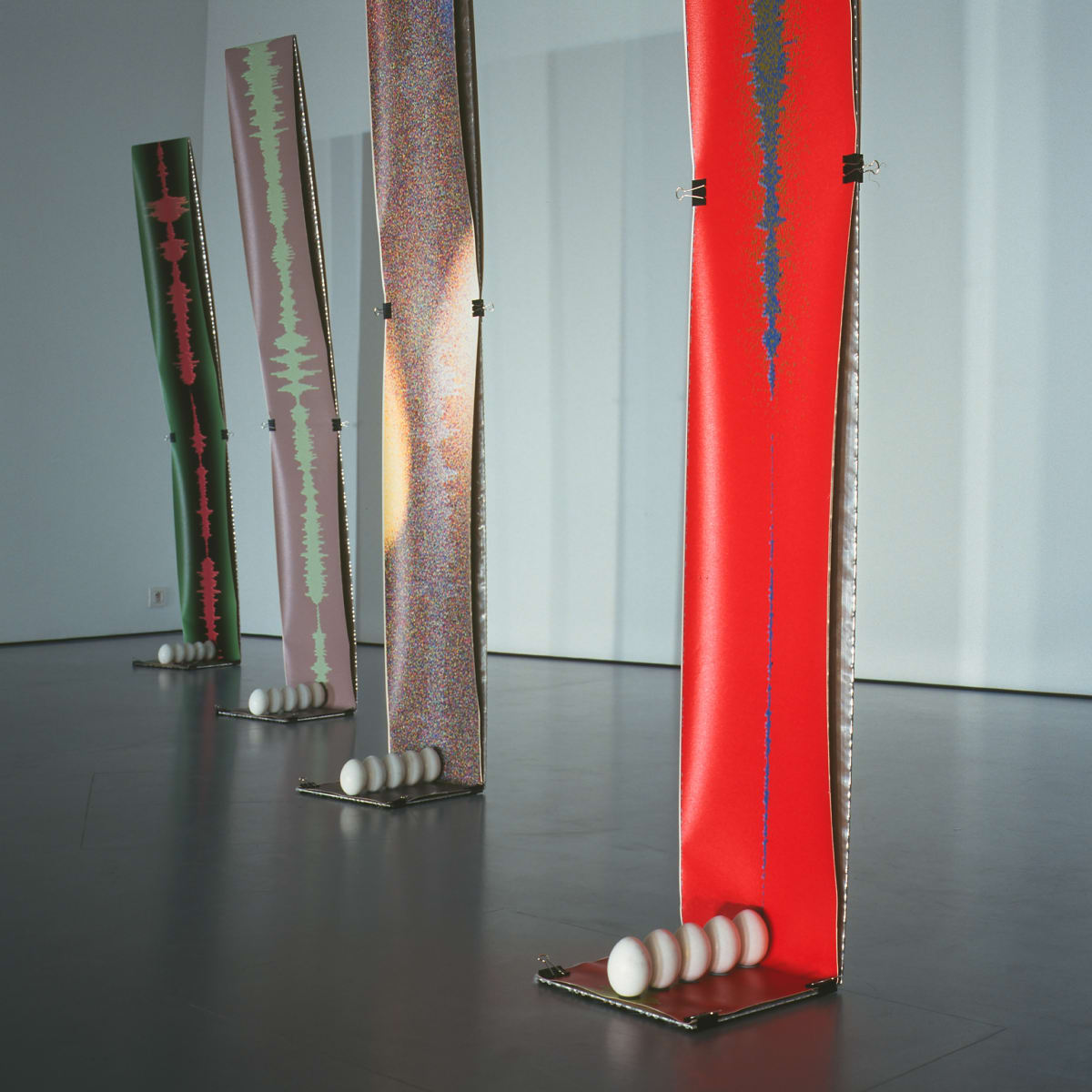 A leading figure in the landscape of post-war Italian art and proponent of the influential Arte Povera movement, Luciano Fabro is renowned for his radical practice that offered a re-evaluation of sculptural form via a rigorous approach to spatial context, material and meaning. Employing a wide array of non-traditional and traditional fine art materials and techniques, Fabro's oeuvre revealed a direct engagement with media that resisted established artistic thought and process, and liberated it from any expected symbolic representation. Among his most famous bodies of work belongs Il joue un concert Sandwich, a prime example of how the artist expanded and redefined the limits of sculpture through form and space, shining a light on the theoretical and artistic philosophies that guided his practice from beginning to end.
Sherrie Levine's art works have been interpreted as explorations of notions questioning artistic originality, authenticity, the autonomy of the art object and its status as a commodity. Inspired by an academic pursuit of post-modernism in her artwork, Levine gained recognition in the early 1980's for her appropriations of Classical American Photographs and of the Modern European Masters. Along with her contemporaries Barbara Kruger, Cindy Sherman and Richard Prince, Levine was deconstructing and reconstructing the very nature of representation. Thin Stripe #12 belongs to Levine's early series of 'Thin Stripe' paintings from the 1980s which exemplify the artist's sculptural interest in the materials chosen for her art works. Texture and surface are crucial elements in her paintings.
William Mackinnon explores the possibilities of painting through what is often a fantastical representation of the environment around him: whether it be a roadscape, landscape, or dreamscape, Mackinnon makes paintings the viewer can tangibly inhabit. In The three suns his animated and varied painting technique creates minute, textural details such as pothole and cracks in the road. These imperfections become stand in for tumultuous emotional states in which thoughts of trauma, pain, loss and longing are positioned alongside feelings of regrowth, regeneration and conscious reinvention of the self.
The present work is at once representational and abstract, morphing from geometric shapes into figurative forms found within the fictive universe of The Crystal Frontier, both quotidian and esoteric. In this way the artist invokes the plastic nature of clay, a malleable material that loses its elasticity once it is fired in the kiln. Distinguished by its minimal composition the work conjures a myriad of associative images, only enhanced by its lyrical title, which recalls a 'capping phrase', an articulation of the experience of enlightenment in the tradition of Zen Buddhism.
The Comb displays the essence of Isamu Noguchi's poetic and deeply spiritual sculptural practice. In The Comb, material, medium, and form combine into one holistic whole: the smoothness of the vertical surfaces contrasts with the visceral rawness of the neighbouring planes, and the strict geometric interventions contrast with natural physiology of the stone. Noguchi's almost mystical understanding of the innate qualities of his chosen medium allows him to extract forms that only he appears to know are there, and by capturing both the intrinsic qualities of the stone and the refined qualities of his own interventions, the artist brings together the two extremes of the aesthetic spectrum.