Frieze London
13 - 17 October 2021
Scroll
Simon Lee Gallery is delighted to present new and historic works by gallery artists Sonia Boyce, Sarah Crowner, Josephine Pryde and Erin Shirreff at this year's iteration of Frieze London. Although each artist's practice is compellingly diverse from the next, each one dismantles formal convention in pursuit of new connections, via their distinct interpretations of collage, montage and assemblage.
In her bold and colourful paintings Sarah Crowner incorporates forms found in architecture, nature and in the history of twentieth-century art and design. With her stitched canvases, the artist embraces the idea of painting as object and her works embody the experience of architecture and space both within themselves and their display. Witty, playful and optimistic, Crowner's investment in materiality and her use of colour as form deliberately seduce the viewer, evoking desire and reflecting her interest in how painting can engage the body and mind.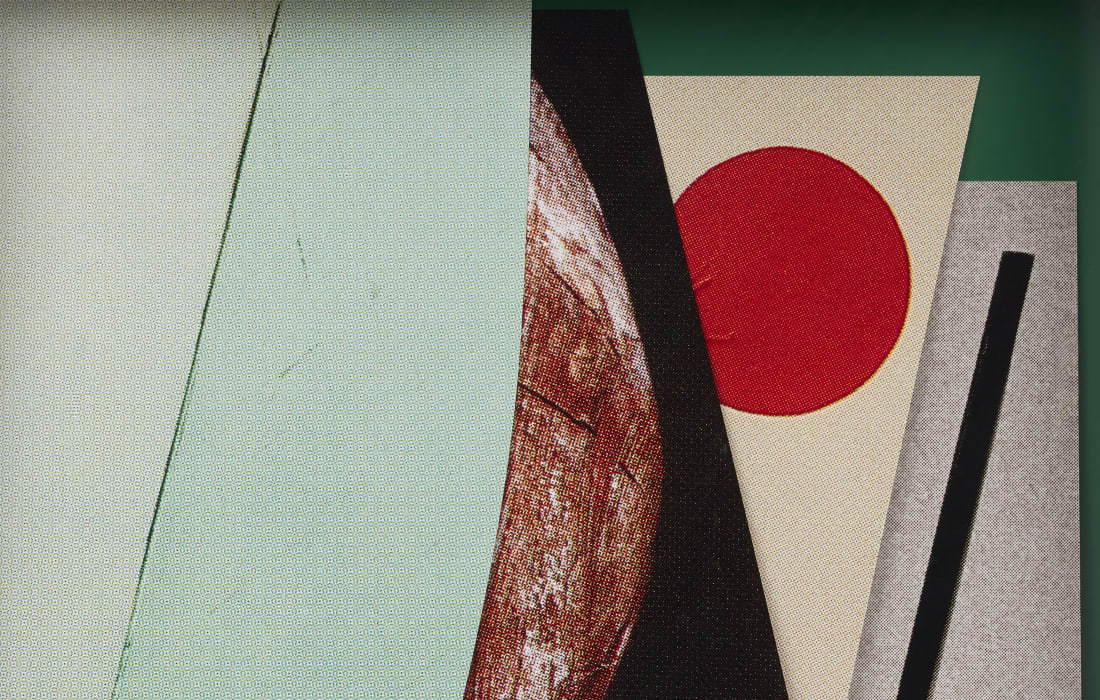 With her multimedia practice Erin Shirreff raises questions about the experience of three dimensional sculptural form in an age of digital dissemination. Shirreff's interest in the relationship between an object and its representation explores fine art photography as part of a wider culture of images, which exposes the slippage between an understanding of an object in real space and its mediation in two dimensions. Shirreff's documentation of existing sculpture plays with our sense of scale, materiality, of physical space and dimensionality, which are all excavated in photographs that shift fluidly from image to object and vice versa.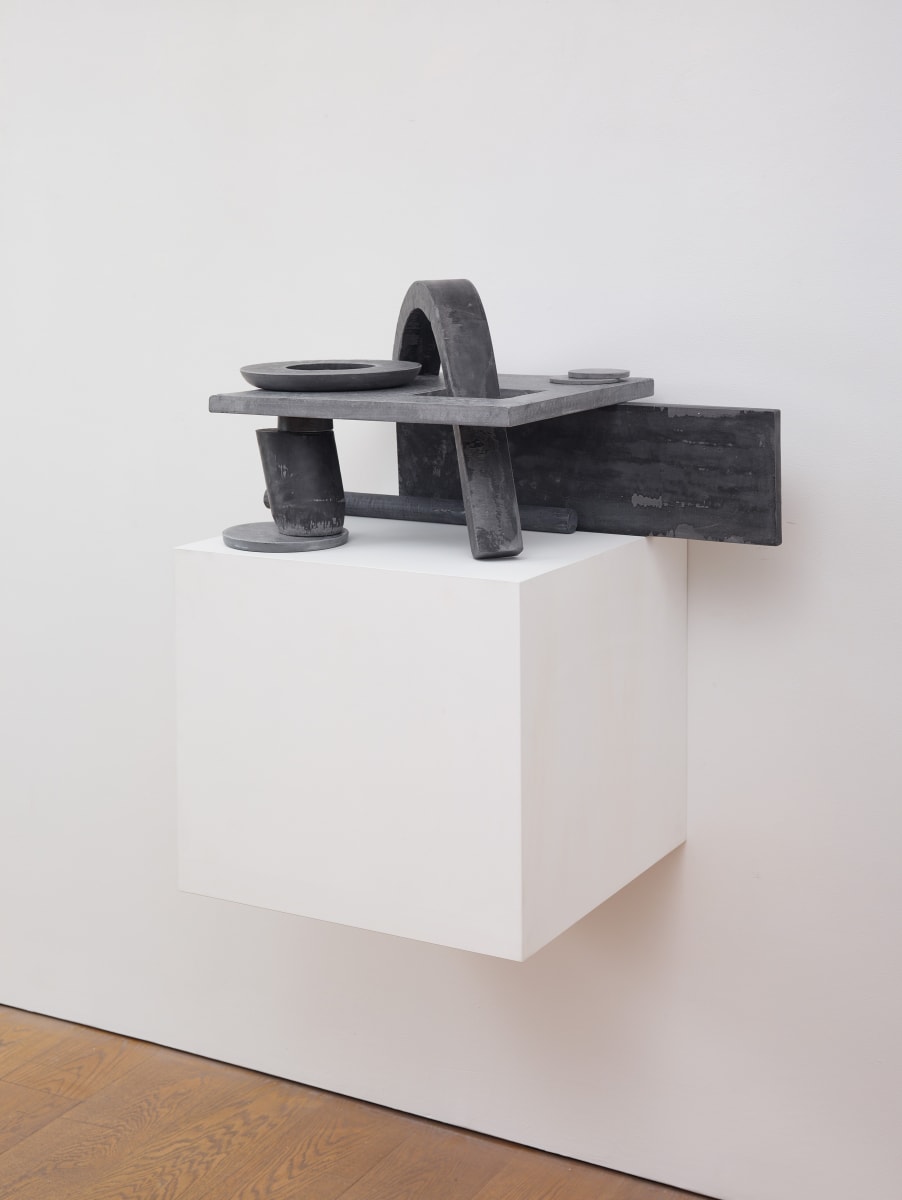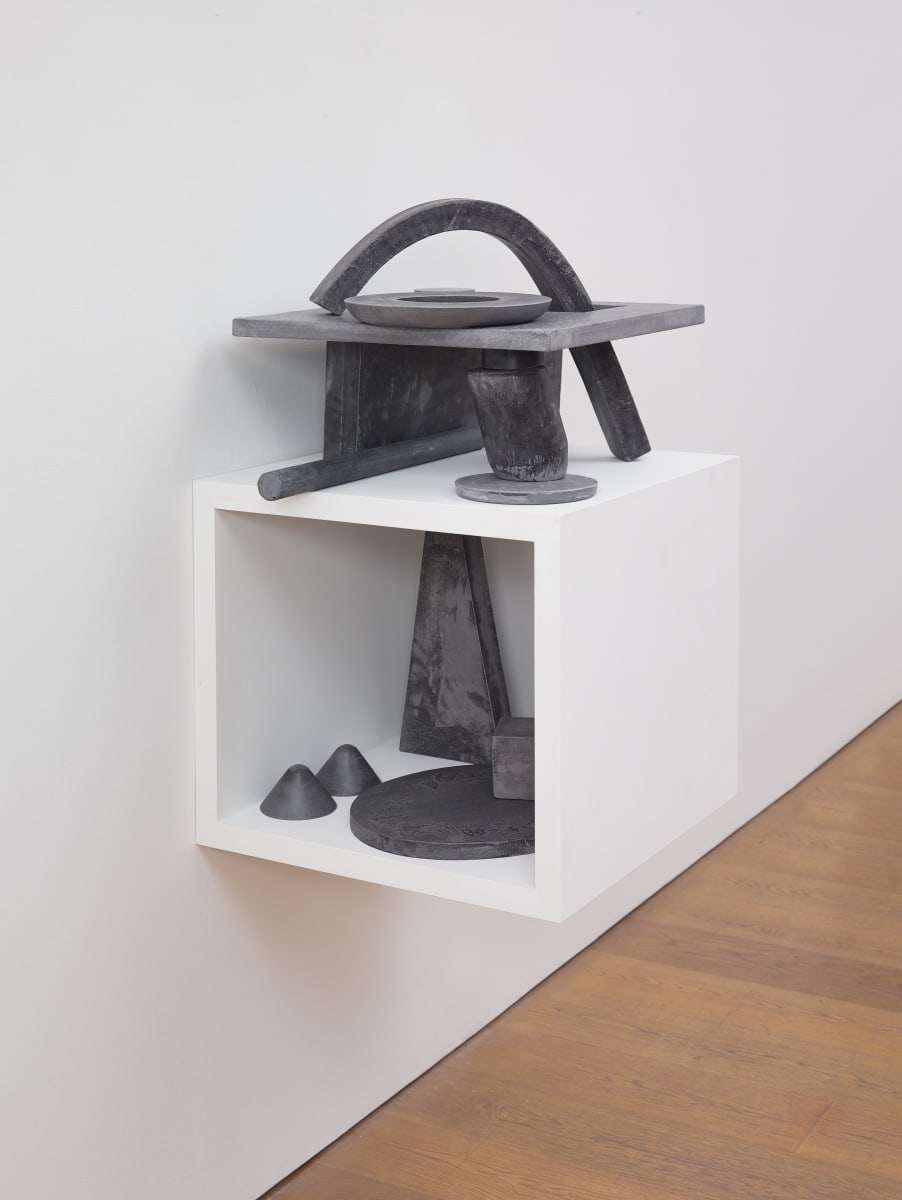 'As a sculptor [Erin] Shirreff's eye for texture and form expresses itself photographically as a near genetic-level understanding of how light can visually transform the sculptural manipulations of material. That's been true her entire career. Past pictures include sharp and spectral images of hand-hewn objects glowing like the surface of the moon, or the smooth angles and curves of other things brooding in shadow. If photography is about light and sculpture about material, Shirreff's work makes an unresolvable knot of the two that's as beautiful as it is puzzling'.
– Murray Whyte, Art Review. Erin Shirreff: Remainders, The Boston Globe, Friday, 26 February, 2021.
'…we interface head on with an enquiring body that's now turned to face us with its bare subjecthood […] one takes note of the binaries informing their objectness: male/female, ethnic differences, textural differences of hair, height and body mass linked together by their hair for the day.'
- Adelaide Bannerman, Sonia Boyce: Thoughtful Disobedience,

Nice: Villa Arson
, 2017.
Documenting Live: Sonia Boyce
Interview with artist Sonia Boyce, featuring extracts from Exquisite Tension, 2005.
Josephine Pryde interrogates the language of commercial photography by technically reworking and reconfiguring images and by addressing the conditions of their display. She explores different photographic conventions, for example publicity or advertising images, where seductive and highly staged, high-resolution images evoke and respond to desire. Concerned with the interplay between the human body, memory and technology, the artist draws on visual languages, responding to ideas and larger conceptual frameworks such as the history of photography and the moving image, through details, references, or the juxtaposition of different works.