Amidst the unrelenting bustle of megalopolis Hong Kong, Chris Huen Sin Kan has built himself a quiet life, one which celebrates the quotidian and the fleeting. From his home and studio in leafy Yuen Long, removed from the beating pulse of Kowloon's Tsim Sha Tsui and Hong Kong Island's financial hub, Huen paints the people, activities and landscapes that shape his daily life.
Huen's large-scale oil paintings, a constellation of brushmarks often starring a cast of recurring characters including his wife Haze, son Joel, and dogs Balltsz, MuiMui and Doodood, evolve organically and haphazardly; Huen forgoes underdrawings and sketches, and rather than paint from a photograph or from the scene itself, opts to eternalize the minute and the transient from feeling and memory. Huen's technique, imbued with both deft abstraction and the hallmarks of traditional Chinese ink painting, involves layering one dab of paint over another until the pattern on the canvas perfectly echoes the spirit of the scene.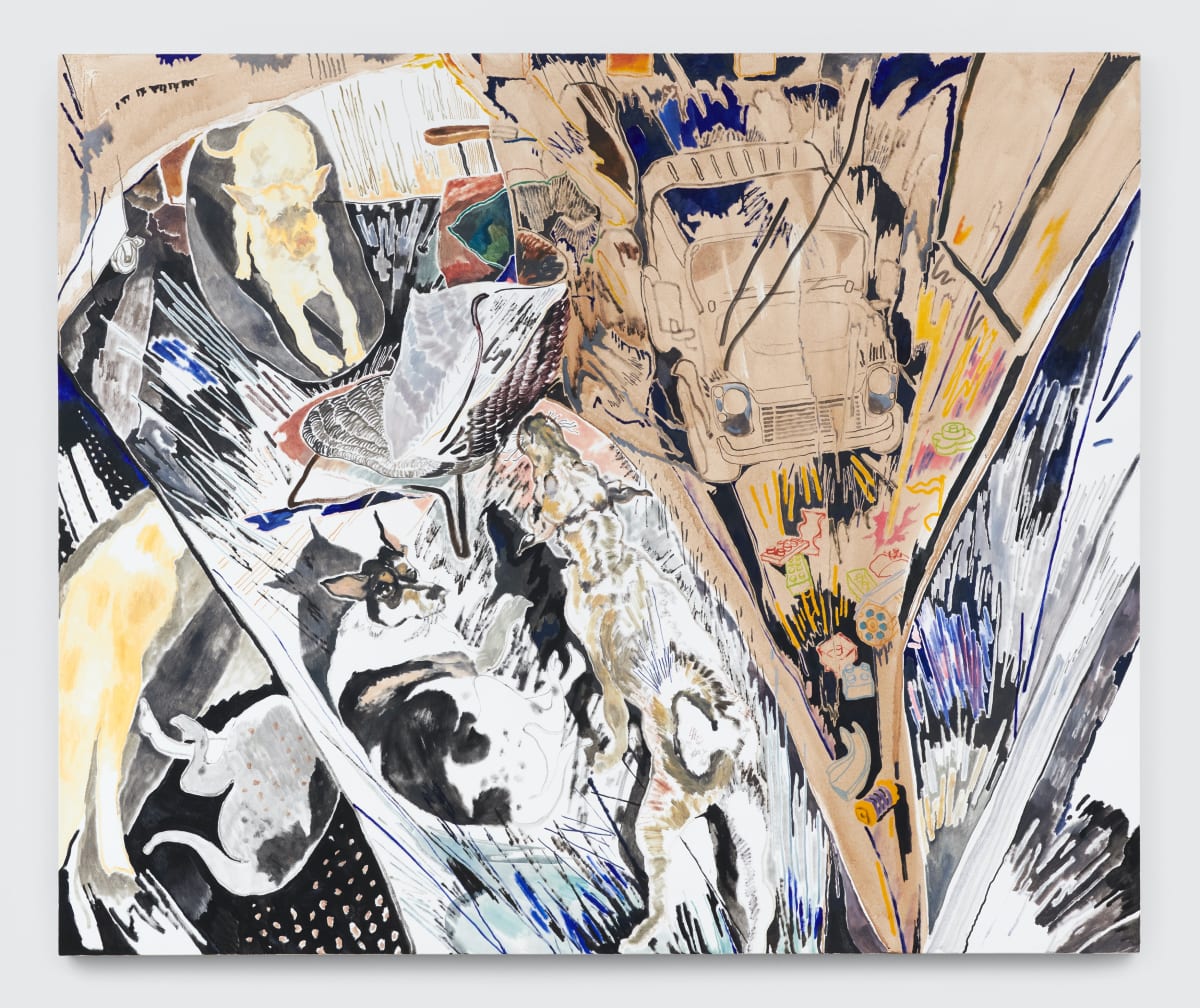 London 15 June - 3 July 2020
Simon Lee Gallery is proud to present Puzzled Daydreams, a solo exhibition by Hong Kong-based artist Chris Huen Sin Kan comprising, new paintings and works on paper. Huen's largescale oil paintings are derived from observation of his own life, portraying quotidian experiences through a fresh set of aesthetic strategies that bring the domestic and surreal into compelling partnership.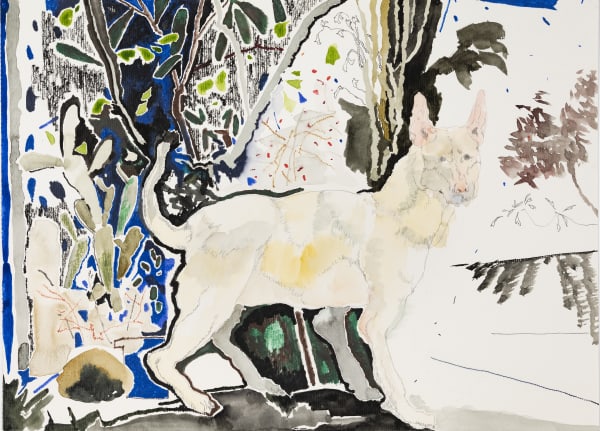 Prelude: Melancholy of the Future
Chris Huen Sin Kan
Museum Dhondt-Dhaenens, Deurle, Belgium
5 – 29 November 2020
Prelude: Melancholy of the Future brings together works by artists associated with MDD, either in the past or the future. The exhibition – the last at MDD before the museum's renovations, until summer 2021 - considers the current challenge of anticipating on a future while the past itself is under scrutiny.
7th Biennial of Painting – Inner Spaces
Chris Huen Sin Kan
Museum Dhondt-Dhaenens and various locations, Sint-Martens-Latem, Belgium
26 July – 18 October 2020
From 26 July to 18 October 2020, the three visual art museums at the banks of the river Leie — Museum of Deinze and the Leie Region (Mudel), Museum Dhondt-Dhaenens in collaboration with Sint-Martens-Latem, and Roger Raveel Museum — join forces to present the 7th edition of the Biennial of Painting. Under the title Binnenskamers (Inner Spaces), this edition of the Biennial focuses on the interior within the tradition of art history and contemporary practice.
Works by Chris Huen Sin Kan will be exhibited at the Museum Dhondt-Dhaenens.