FIAC 2017
19 - 22 October 2017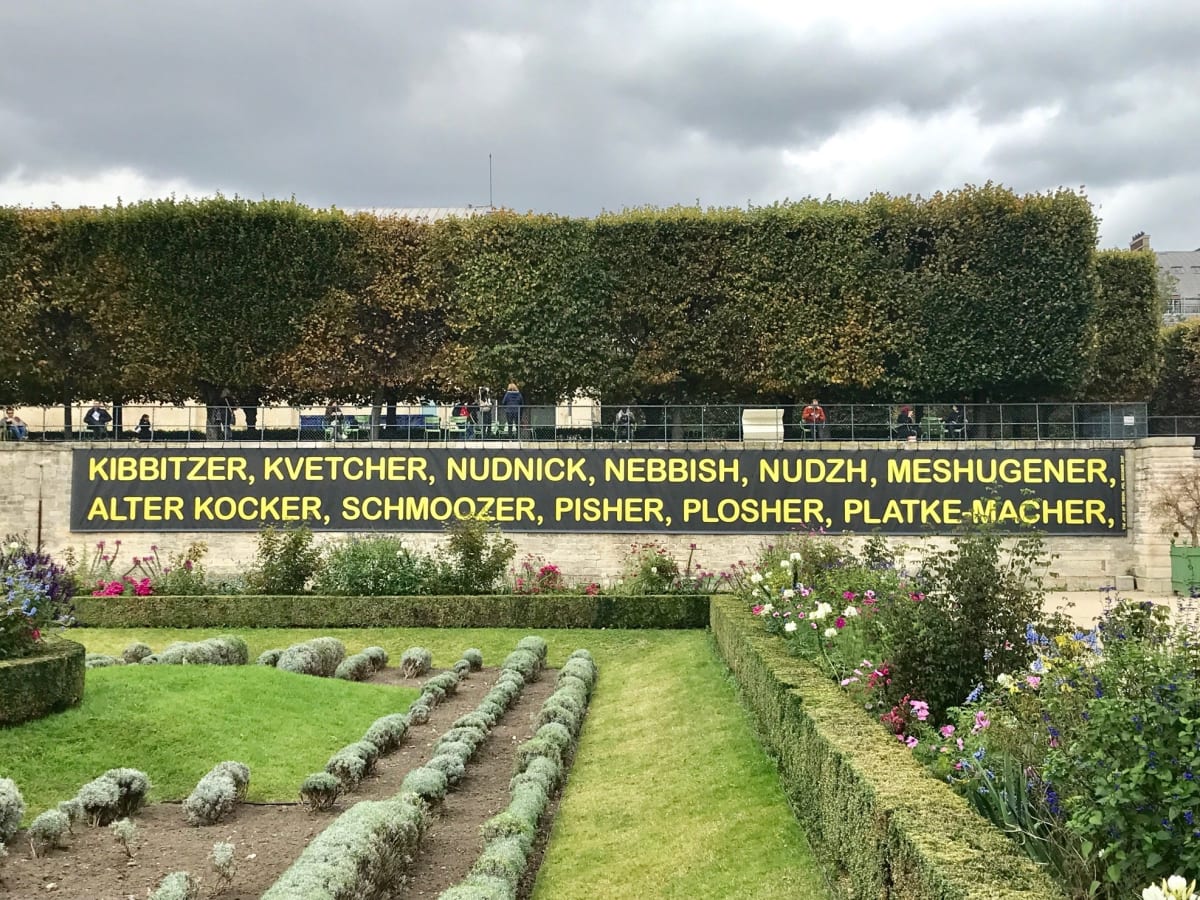 FIAC 2017, Hors les Murs, Jardin des Tuilleries
Mel Bochner, The Joys of Yiddish, 2017
The bright yellow uppercase characters of The Joys of Yiddish spell out well-known Yiddish terms against a black background, making reference to the identifying stars Jews were forced to wear by the Nazis. The installation belongs to a powerful body of work inaugurated in 2006 that centres around words and phrases found in Leo Rosten's 1968 compendium of the same name. Growing up in an observant household in which Yiddish was regularly spoken, Bochner developed an interest in the assimilation of the language into the American English vernacular. Through Jewish comedians of the 1950s Yiddish became a familiar part of the American discourse. Yet the light-hearted resonance so often associated with the Yiddish language masks a deeper and darker cultural significance that speaks of the survival of a persecuted people.
FIAC 2017, On Site, Petit Palais
Claudio Parmiggiani, Senza titolo, 2009
As a part of the On Site Programme of FIAC 2017, Claudio Parmiggiani presents a sculptural work consisting of a church bell tied up with ropes on top of a pile of books. The bell and the books, two emblematic elements of Parmiggiani's practice, have a long established place at the center of society as transmissors of information and emotions which has been challenged by recent developments in technology. Through his work, Parmiggiani reflects on the passage of time and notions of absence, memory, silence and spirituality.
For more information please visit the FIAC website.