Simon Lee
London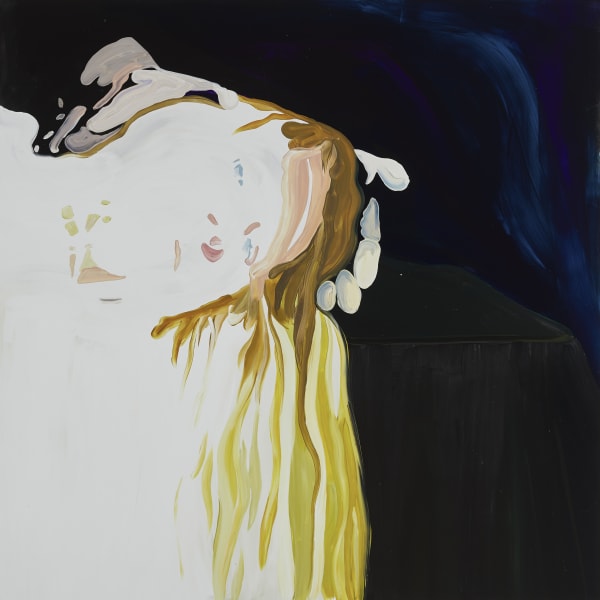 6 September - 6 October 2019
Clare Woods: Doublethink
Simon Lee Gallery is proud to announce Doublethink, the first solo exhibition at the London gallery of British artist Clare Woods, who presents new paintings across both gallery floors.
Over the course of a career spanning more than twenty-five years Woods has developed a unique painterly language that is concerned with the moulding of an image in two dimensions. Her early practice as a sculptor continues to inform her exploration of physical form via the materiality of paint. Although at first concerned with landscape, a preoccupation with the human body and its connection to entropic themes of mortality, degeneration and disease has surfaced in the artist's work. For Woods, the corporeality of her subject matter and the physical element of the paint are inextricably tangled up in one another. In these new works, Woods employs an often-bilious palette that subverts the viewer's expectations of her virtuoso application of paint on aluminium. Defamiliarising the everyday, Woods probes the boundaries of figuration to challenge her audience's experiences of fear, anxiety and the fundamentally destructive impulses of humankind.
New York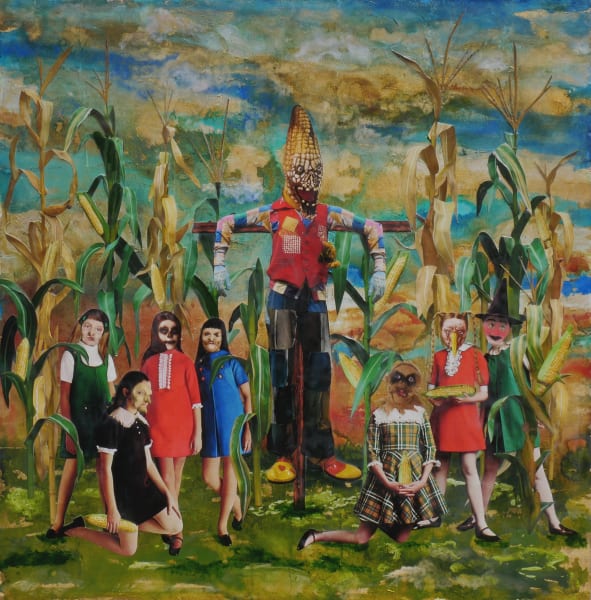 6 September - 2 November 2019
Marnie Weber & Justin John Greene
Simon Lee Gallery, New York, is pleased to present a two-person exhibition featuring the work of Los Angeles-based artists Marnie Weber and Justin John Greene. This occasion marks the first time Weber has exhibited at the gallery's New York location, as well as the second time for Greene, whose work was previously included in the 2017 group exhibition An Uncanny Likeness.
The exhibition opens a dialogue between two artists of differing backgrounds and generational affiliations, who similarly interrogate latent aspects of the cultural imagination. Both deal in densely populated tableaus depicting archetypal figures engaged in surreal narratives, synthesizezing divergent aesthetic tropes into coherent, unified compositions. Weber draws her point of departure from Depression-era farm country, whereas the setting for Greene, is hyperactive, present-day Los Angeles. Both artists bring the gothic undercurrent resting just beneath the surface of American life to the fore.
Hong Kong
20 September - 25 October 2019
Holly Coulis, Nevine Mahmoud & Christina Ramberg
Simon Lee Gallery, Hong Kong, is pleased to present a group exhibition featuring the works of Holly Coulis, Nevine Mahmoud and Christina Ramberg. Working in painting, sculpture and drawing respectively, all three artists transform traditional, art-historical subject matter often through an exuberant sense of individualism, opening interpretations of the human body and domestic objects to new possibilities.